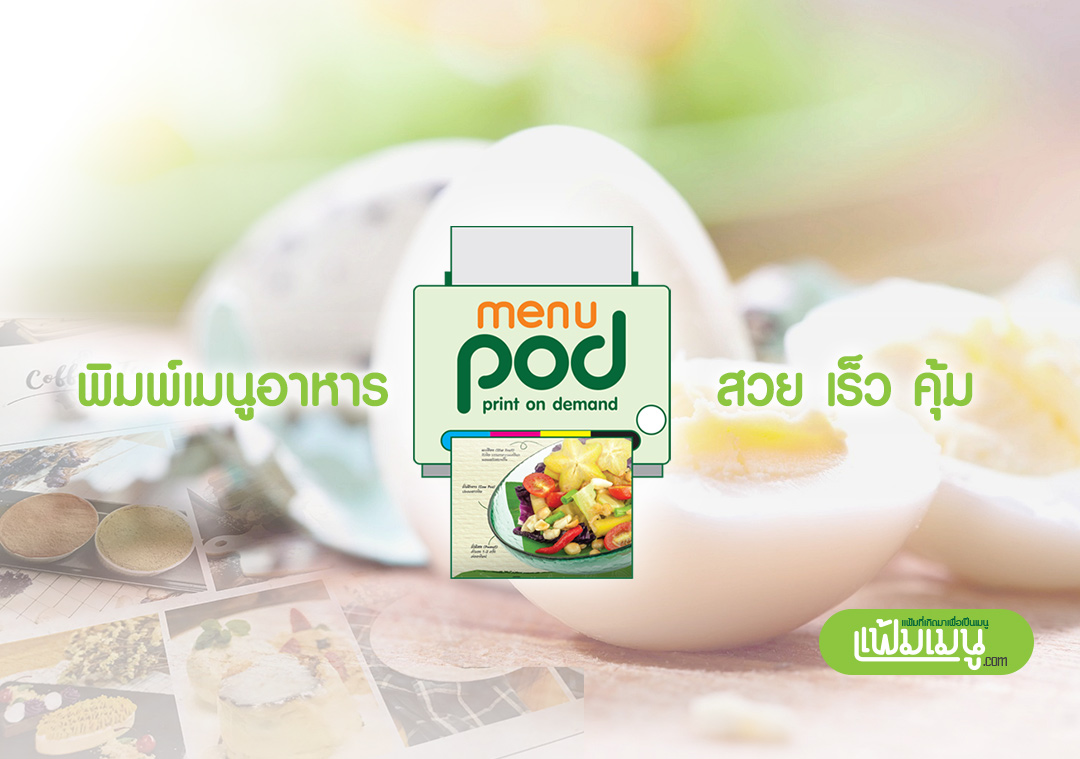 Menu Print-On-Demand (MPOD)
Print on Demand Service
With a Production Level Digital Offset Printer, it conveys perfect colour and appetizing food item images. Also, increase the chances of customers ordering more menus, and improve the profit of restaurants.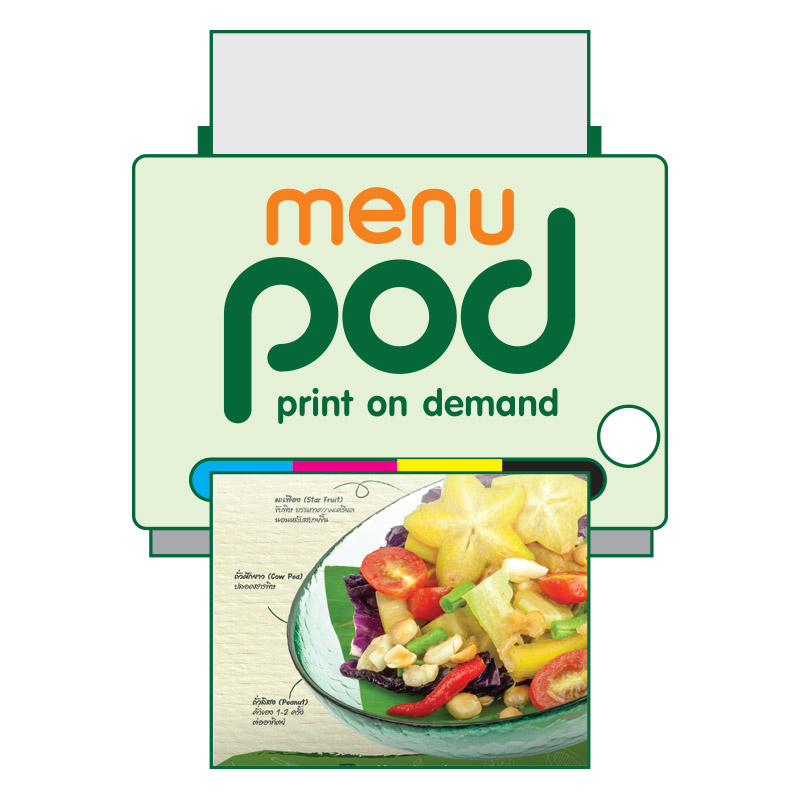 Print on Demand Special Promotion of Menu Printing !!
When Purchasing menu cover + menu printing with us. To begin, 1 set (5 of menu covers)
Printing

Service with

Digital Offset

One Side Printing

2 Sided Printing (Front-Back)

 

A4 menu sheet

 

(21x29.7cm.)


Art Paper  250 grams

25.-

35.-

A3

menu sheet

 

(29.7x42cm.)
Art Paper  250 grams


55.-

65.-

B4

menu sheet

(24x36cm.)
Art Paper  250 grams


55.-

65.-
If you would like to coat the front of the menu sheet with glossy and matte, please contact the menufolder.com team for more information.** This menu printing does not include menu design/delivery cost; it depends on the menu order.