Because the menu cover is representing of a restaurant
Menu Printing with a good menu cover; a great clear and colour food item photograph can create the image of the restaurant and make the menu more appealing. And these are the objectives of our designer.
Every menu cover has a slot for printed menu sheets to be inserted. As a result, the more you print with a high-quality printer, the more vibrant your menu sheets will be. Also, may be able to persuade consumers to order more, and increase improving restaurant's selling opportunity.
Menu Printing Choices
Menu Printing A4 menus from Inkjet Printer
Most restaurants usually print A4 menu sheets with photo glossy by

Inkjet Printer.

Making menu item images are looking-good if you choose high quality.  But, it

takes a long time

, is

not waterproof

, and also has

a margin

of 0.3-0.5 ml per side. You have to use a 120 grams sheet and

print on a single A4 page only

. *

Printing A3 sheets with Inkjet printer, you need to purchase a bigger one. The cost will increase and photo glossy might be hard to find.*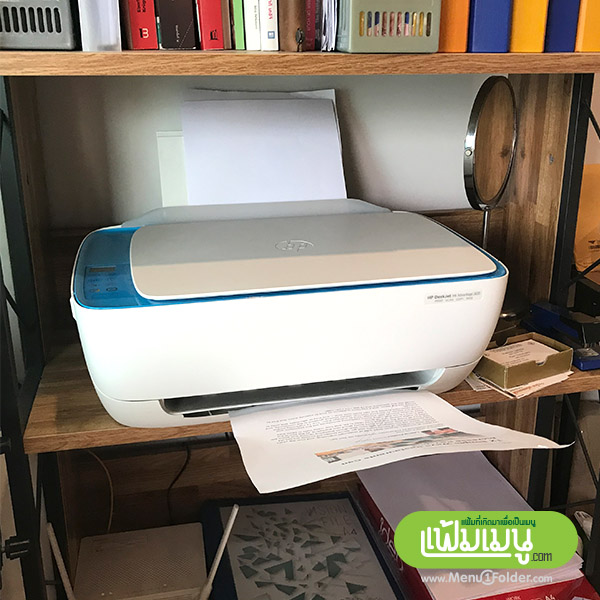 Menu Printing with Office Inkjet Printer gives bright color, but thin sheet and not water resistant.
Menu Printing from Photo Paper
Menu printing from photo paper makes you get a good color image. But the size of photo paper

does not match with standard size menu covers

in the market. So, you might spend time cutting,

not cheap

, and print them

only one page.



Menu Printing from Color Laser Printer
Xerox Photocopy Shops are everywhere that you can use their color printing service. It is very convenient, quick, and easy to find. Most of their laser printers come with multi-function that the

color gradation is not as wide as a production-level printer.

When printing

the A3 and A4 sheets out, you will see white borders

; not looking good.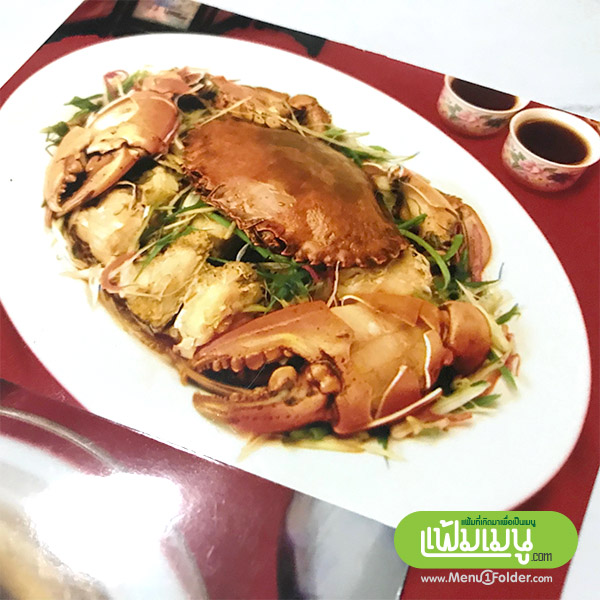 Menu Printing is made from photo paper that gives bright shine color, but has limitations; cannot be compressed into a 2 sided menu.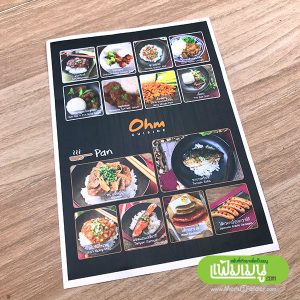 Menu Printing with color laser printer on A4 paper, it comes with white borders that cannot be poured full color.
Menu Printing with professional level printer gives full color menu sheet; clear, bright and good-looking.
The white border comes from the feeding systems of the Production Level Printer. Our menufolder.com chose to print it with bigger A3 paper, then after printing, we will get the correct size of A4, A3, and B4 which fit the needs. Making it more steps and rate costs than photocopy shops.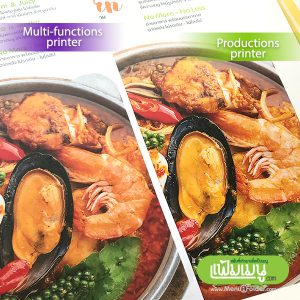 Menu Printing with production level color laser printer (Digital Offset) conveys the color of food item image with dimension, and increases palatability.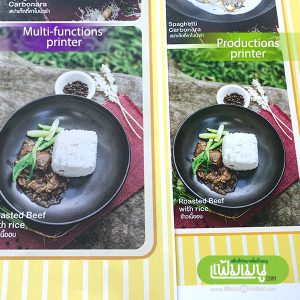 Laser Printing with multi-function menu color is not as saturated as production printers.
Menu-Print-On-Demand (Menu POD) High quality, clear and fast; cost-effective
For meeting the needs of printing restaurant menus that are used in a small number from 5 to 100 copies, the Digital Offset printing system is the perfect choice solution. Due to high-quality printers production level and saving time. Also, give great color gradation, colorful and dimensional. Making your food item image look appetizing as well.
Our menufolder.com choose Digital Offset Printer from the RICOH brand; has been accepted by the world's number one printing press company - Heidelberg Germany. So, we ensure that menu printing from our shop is printed with a high-quality printer.**
** Depending on color of the original file which from the camera, display, food photo, color customization, and design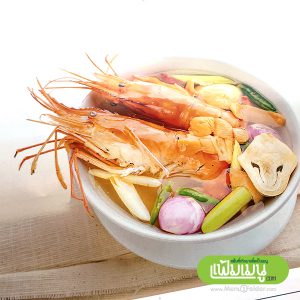 Menu Printing with a production level printer can convey vivid colors, and increase the selling opportunity.
Menu Printing from Production Level Printer; Full colour & high quality
Menu-Print-On-Demand (Menu POD) High quality, clear and fast; save times
Menu Printing-On-Demand (Menu POD) meets the quality and time printing. We have the Digital Offset Printer at the workplace which is already printed and finished within 2-3 days after receiving the file. It is very convenient for restaurants that would like to use the menu in a timely manner.