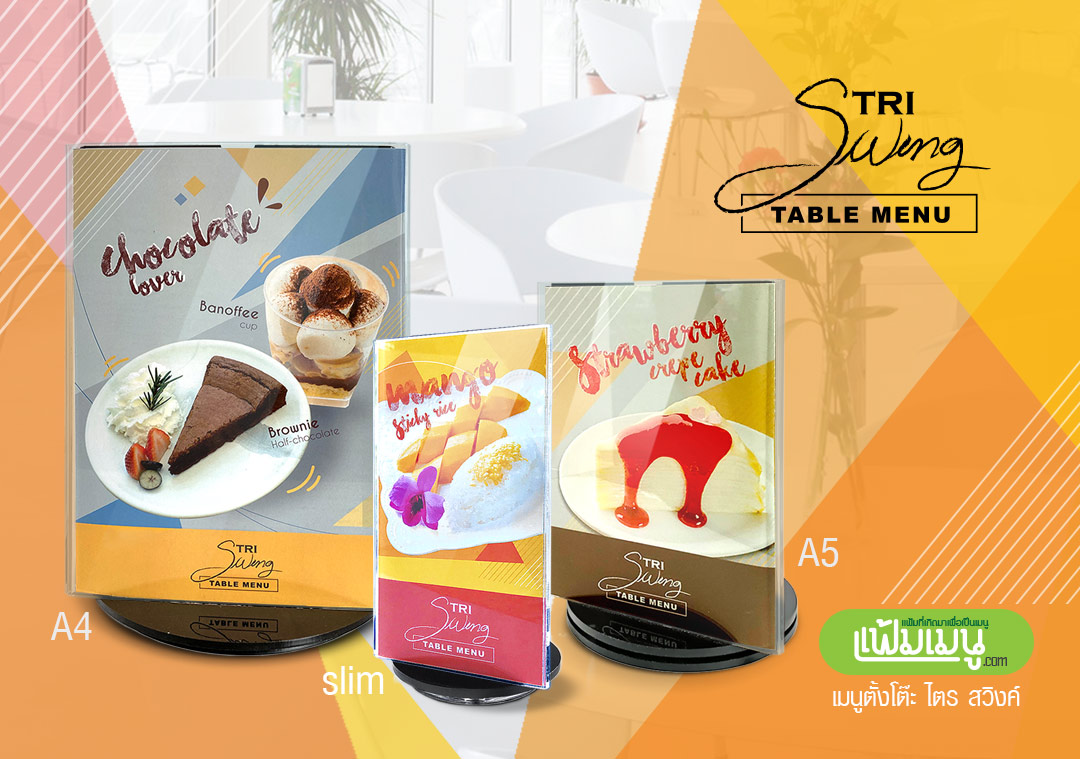 Triangle Table Menu | TRI Series
Triangle Table menu - 3 sides - Acrylic & Leather Material
Triangle Table Menu - TRI series

 
is designed to have a triangle shape for all-around seeing. Come with compact size, and can be inserted special promotions or recommended menus.
Perfect for restaurant owners that would like to present the style and increase the selling profit. There are 2 series available as follow;
1. Triangle Table Menu - Acrylic TRI Swing
TRI Swing can be 360 degree rotated, providing 3 sizes including size S (10x18cm.) / size L (A5) / size XL (A4).
2. Triangle Table Menu - Leather TRI Grand
TRI Grand is made of leather, and suitable for dining rooms at restaurants, hotels, and spas.
Come with 4 leather colors including Caramel Brown, Hazelnut Gold, Classic Grey, and Burgundy Red.